Naphthalene Bioremediation Is No Problem For Petrox
Petrox microbe thrive on naphthalene and are very efficient at naphthalene bioremediation in the field. In fact, naphthalene is occasionally  used in the QA/QC  process to verify Petrox viability and effectiveness.  In this test, the Petrox organisms are placed on an agar devoid of a carbon source.  The naphthalene is applied to the top plate as the sole carbon source.  The Petrox viability is then demonstrated by colony growth on the top plate as shown on the following picture.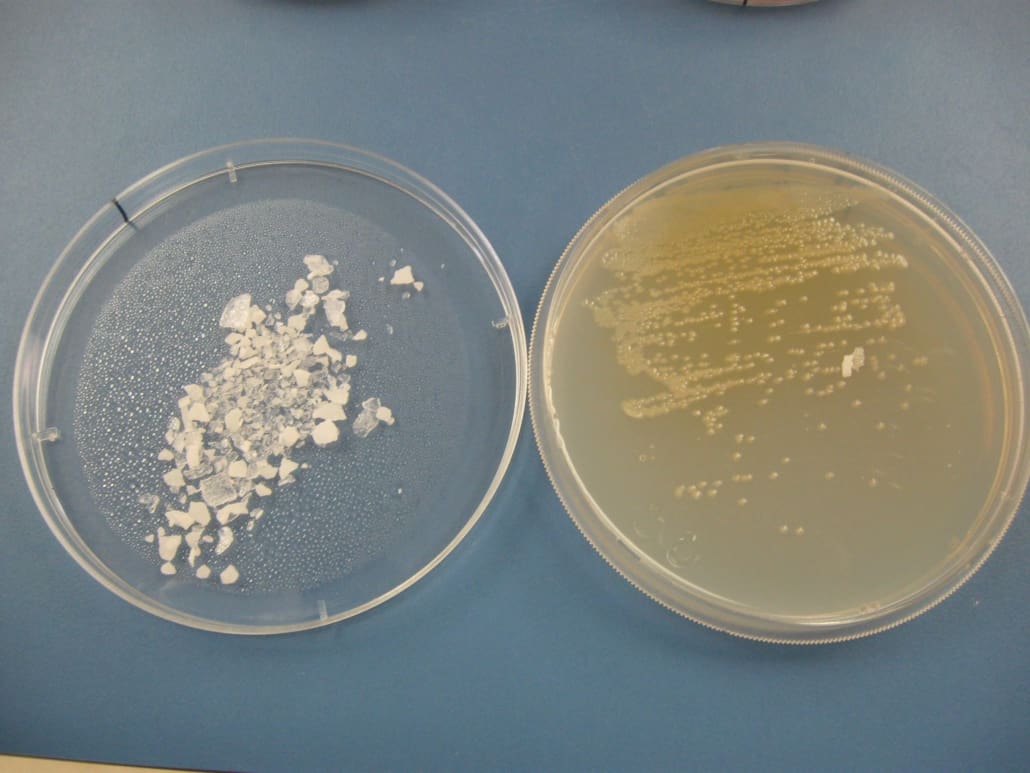 Click here and here to view cases studies of naphthalene bioremediation case studies.
https://cl-solutions.com/wp-content/uploads/2011/12/logo.jpg
0
0
Mike Saul
https://cl-solutions.com/wp-content/uploads/2011/12/logo.jpg
Mike Saul
2020-10-14 16:19:59
2021-05-10 11:00:28
Naphthalene Bioremediation Is No Problem For Petrox