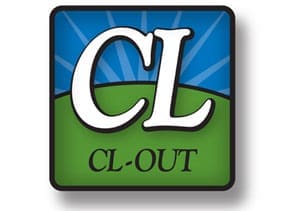 CL-Out® for Aerobic Bioremediation of PCE and other Chlorinated Solvents
Fast, reliable, and cost-effective bioremediation in soil and ground water under natural conditions.
CL-Out contains beneficial strains of freeze-dried Pseudomonas organisms selected for their ability to bioremediate PCE and daughter products under aerobic conditions.
High quality control measures verify the cell counts and absence of pathogens. CL-Out contains only naturally occurring microbes without genetic engineering involved.
Aerobic cometabolism is effective for removing solvents from soil or ground water.
Aerobic cometabolism breaks the carbon to carbon bond and does not produce harmful daughter products like vinyl chloride.
Can be used as a highly effective stand-alone decontamination solution or to augment chemical treatment, sparging and vapor extraction or pump-and-treat.
compatibility with the natural conditions reduces risk of project failure.
Restores Property Value
CL-Out has successfully remediated hundreds of properties, from small dry cleaners in shopping centers, to industrial brownfields and military bases. Aerobic cometabolism saves time and money by working with the natural site conditions and using a high population of known beneficial micorbes.  Site closure often occurs in a matter of weeks or months versus several years or more for other methods, giving users the combined benefit of fast site closure and remarkable cost savings.
US EPA Safer Choice Designation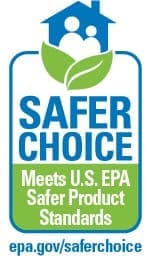 The US EPA has awarded CL-Out the Safer Choice designation in recognition of the safety and environmentally-friendly formulation of the product. The Safer Choice designation indicates to customers that CL-Out meets the challenge to incorporate health and environmental benefits into their product selection decisions. Safer Choice is a voluntary partnership program that works directly with industries to integrate health and environmental considerations into their business decisions.
The EPA's Safer Choice Program recognition does not constitute an endorsement of this product. The Safer Choice logo signifies that the formula for this product, as it has been represented to the EPA and NSF, a third-party profiler, contains ingredients with more positive health and environmental characteristics than conventional products. The U.S. EPA's Safer Choice Program relies solely on the manufacturer, its integrity and good faith, for information on the composition, ingredients and attributes of this product. EPA/Safer Choice has not independently identified, that is, via chemical analysis, the ingredients in the product formula, nor evaluated any of the non-ingredient claims made on the product. EPA/Safer Choice provides its evaluation only as to the product's human health and environmental characteristics, as specified in the Standard and based on currently available information.
Applications
Commonly used in the dry cleaning, metals manufacturing, printing, and electronics manufacturing industries.
Designed for standalone application or for augmentation of existing treatments, including chemical treatment, vapor stripping, sparging, excavation, and dual-phase extractions technologies.
Effectively remediates Chlorobenzene, Dichlorobenzene, Dichloroethane (1,1-) & (1,2-), Dichloroethylene (1,2-DCE), Dichloropropane (1,2-), Dinoctylphthalate, Methylene Chloride, Tetrachlorethane (1,1,2,2-), Tetrachloroethylene (PCE), Trichloroethane (1,1,1-TCA) and (1,1,2-), Trichloroethylene (TCE), Vinyl Chloride and, other organic chemicals.
Environmental Conditions for Treatment
Environmental Conditions for Effective Treatment
Environmental Conditions for Effective Treatment
| | | |
| --- | --- | --- |
| Parameter | Effective Range | Optimum Range |
| PH | 4.5-9.5 | 6.0-8.0 |
| Temperature | 32-105º F | 55-90º F |
| Salinity | 0-5% | <5% |
| Dissolved Oxygen | >0.10 ppm | 1-8 ppm |